Your customers are mobile. Are you?
Join the Mobile Revolution!
Imagine. Your customers visiting your website on their smartphones, and being redirected to a beautiful rich experience, helping present your business the way it's meant to be seen. Clean. Quick loading. Easy-to-read.
Mobile Marketing Helper delivers cost effective, great-looking mobile websites and QR codes that will quite simply bring you more business.
Go mobile with our exclusive offer and you'll be "live" within a week!

Google Hates Your Mobile Website!
"ALL businesses must have mobile websites now to rank well in mobile search!"
(06/11/2013 Announcement)
Why You Need A Mobile Site
Users expect their mobile experience to be as good as their desktop experience.
71% of users expect a mobile site to load as fast as a desktop site.

60% of users expect a mobile site to load in 3 seconds or less.

78% will retry a site two times or less if it does not load initially.
A bad mobile experience can cost you customers.
57% would not recommend a business with a bad mobile site.

40% have turned to a competitor's site after a bad mobile experience.

23% of adults have cursed at their phone when a site doesn't work.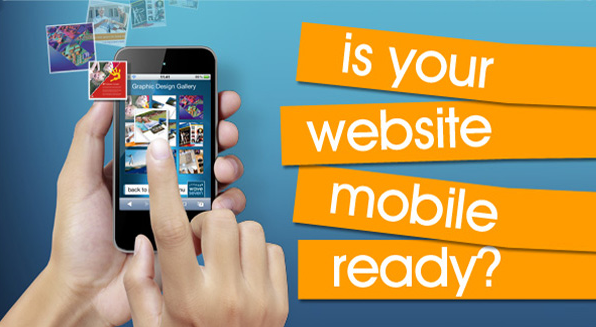 Customers are connecting with the businesses in their local area on mobile.
95% of smartphone users have searched for local information.

61% of users call a business after searching and 59% visit the location.

According to Neilson, 64% of Mobile Restaurant Searches convert "immediately or within 1 hour … 90% convert within the day."
Businesses like yours can drive purchases with a mobile-specific site…
70% of mobile users have compared product prices on their phones.

65% have read product reviews on their phones.

50% of mobile searches lead to purchase.
Nearly 3 of 10 mobile searches directly result in conversions such as visiting a store, calling a business, or making a purchase online.
When you take these new paths to purchase into account, there are exciting new ways to create value for your business.
Why do I need a mobile website?
The fact is, your regular desktop website is frustrating on the small screen of a smartphone. In fact, 80% of potential customers who visit a site on their smartphone will leave immediately if they have a poor user experience.
You do NOT want to miss an opportunity to reach on-the-go smartphone consumers.
A recent Google survey found that 96% of consumers had encountered a site that wasn't designed for mobile. Yet the rewards for building a mobile site can be great: 67% of mobile users say that when they visit a mobile-friendly site, they're more likely to buy a site's product or service.
How do you create an effective mobile website for my business?
Usability is the most important thing we consider when creating a mobile website.
Smartphone customers are NOT just browsing the web aimlessly. They're looking to take a specific kind of action, like calling your business or finding directions to a store location. This means mobile sites should be as simple to navigate as possible and make all the information your customers are looking for readily available.
Adding features, like Tap-to-Call, Business Hours and Tap-for-Directions, ensures your customers are getting the user experience they require.
Do I need a Mobile Website or a Mobile App?
The short answer is that some businesses need Mobile Apps, but EVERYONE needs a Mobile Website.
Mobile Apps can be useful if your customers have relatively complex needs like managing an account or tracking payments of some kind. However, Mobile Websites are simple to create, cost-effective, great at driving sales and, most importantly, can be found in internet searches by your customers.
So it's important that even if an App makes sense for your business, you should have a Mobile Website also.
Do people search for businesses in the App Store?
They do not. When people search for businesses on their smartphone or tablet, they generally use search engines like Google and Bing.
For example, most customers don't pull up Apple's Apps Store to find a place to eat or a shop to fix their car.