Your Customers are Mobile... Are You?
Don't Let Your Competition Go Mobile Before You Do
Google says –
"If your mobile website is hard to read, 61% of your audience leaves … and 40% goes to a competitor that has a good mobile web presence."
The fact is, over 82% of websites are NOT mobile compatible. This is an incredible advantage for those businesses who have a mobile specific site.
Your customers are mobile, are you?
Call 800-858-8507
How to Steal Business from Your Competition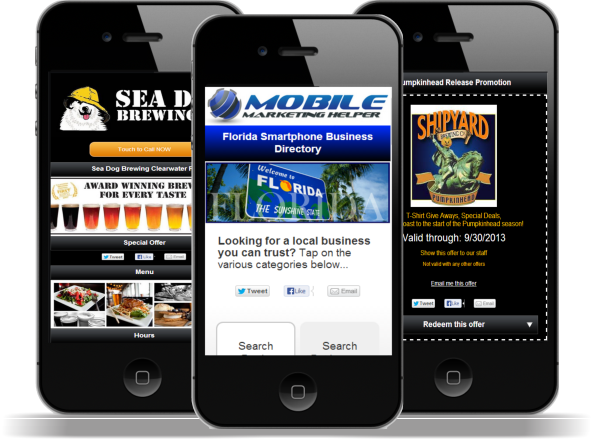 Why Mobile?
Smartphones have become an integral part of people's daily lives. Now more than ever, consumers regularly use their phones to seek and act on local information.
Over one half of all local searches are performed on smartphones…
If you're not mobile YOU ARE MISSING OUT!
Local Business websites NOT optimized for mobile:

82%

82%

Smartphone users that have looked for local info:

95%

95%

Smartphone owners who use devices at home:

93%

93%
Go Mobile for less than you think!
We can take your existing branding and website and make a website for all types of smartphones, enabling customers to better interact with your business on-the-go.
We will also manage your mobile site and make changes anytime to keep you up-to-date.
We offer complete managed solutions, where we create and manage your entire mobile marketing program and campaigns, hands-free!